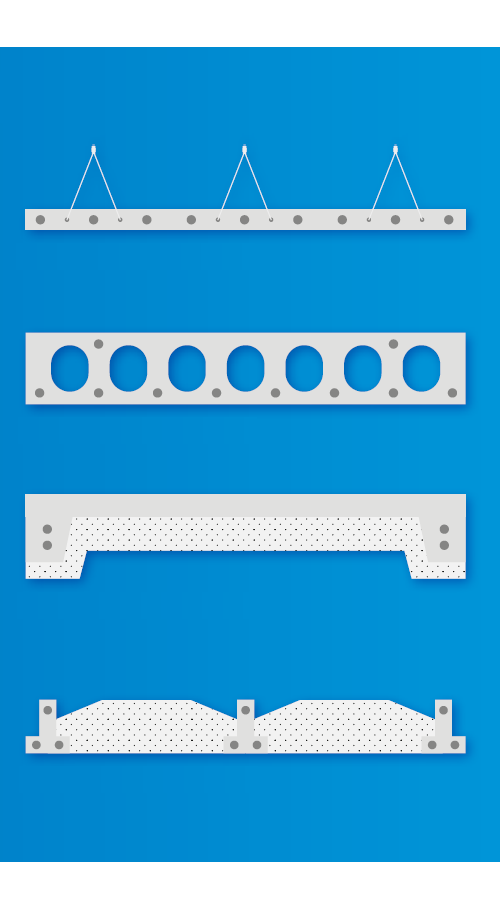 New solutions
Matrix Software introduces two brand new solutions for the precast concrete industry:
MatrixBeam
For structural engineers, for making detailed design and control calculations for concrete floors.
IC-Prefab for Revit
For draftsmen and production managers, for designing and producing directly from a BIM model.
MatrixBeam
MatrixBeam is a new generation of structural analysis software for detailed calculations of prefab concrete floors and beam systems. It is based on the many years of knowledge and experience of MatrixFrame, focused on the specific needs of concrete engineers in the manufacturing industry for traditional and prestressed wide slab floors, channel slab floors and ribbed cassette floors.
IC-Prefab for Revit
Design and produce even faster and more efficiently with the leading CAD/CAM solution IC-Prefab. In addition to AutoCAD, IC-Prefab is now also available for Revit. Collaboration with BIM partners becomes this way even easier. In addition, MatrixBeamis seamlessly connected to IC-Prefab. Faster and more efficient designing and producing starts with Matrix Software solutions.