MatrixFrame Parametric Design
MatrixFrame has various new options for parametric design. Within MatrixFrame itself a macro environment is available. Models can be parameterized and calculated with the help of scripts. The results can be displayed in the form of a video animation. In addition, MatrixFrame has a new API (Application Programming Interface) which can link with external software. Matrix has realized standard connections (plug inns) for Dynamo and for Microsoft Excel. Other links can be realized on request. It is also possible that users develop links themselves or have them developed. The API offers an open structure that makes it possible to develop interfaces with your own software.
Dynamo & Grasshopper
Microsoft Excel API
MatrixFrame macro's
MatrixFrame video animations
MatrixFrame Revit API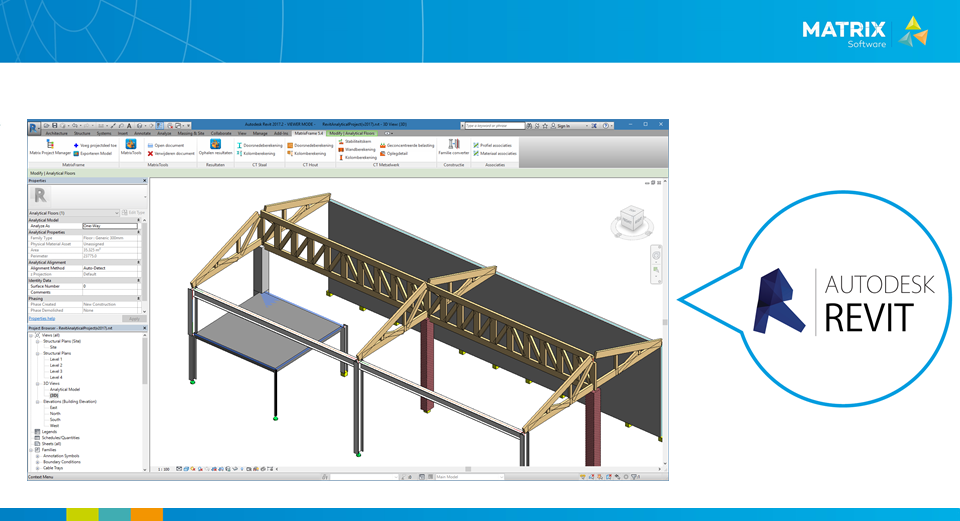 For more information about Parametric design with MatrixFrame or about linking MatrixFrame to other software based on the new API, contact one of our specialists.